Celebrating Delaware's wildlife
October 16, 2015
Dear Friends,
This week is the 20th National Wildlife Refuge Week, a special celebration of our nation's vibrant wildlife and a reminder of the obligation we have to preserve and protect our shared home for future generations.
Today, each of the 50 states has at least one refuge within its borders, with 563 across the country protecting more than 150 million acres of land. Delaware is lucky enough to have not one, but two National Wildlife Refuges – Bombay Hook, between Smyrna and Dover, and Prime Hook, just south of Slaughter Beach.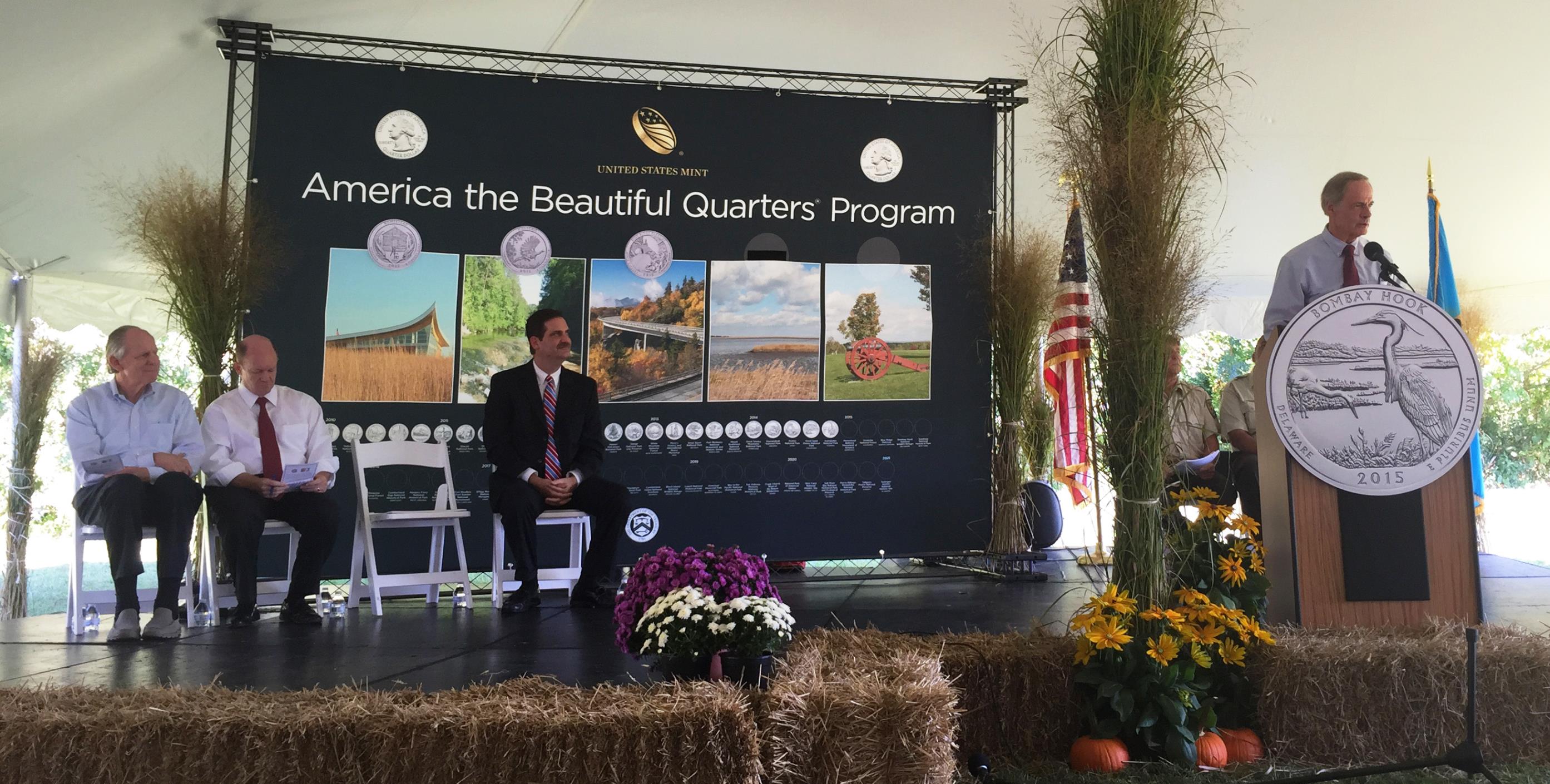 A few weeks ago, I visited Bombay Hook for the unveiling of the Bombay Hook National Wildlife Refuge Quarter – one of five quarters issued in the America the Beautiful Quarters program this year. The quarter design features a great blue heron with a great egret, standing among the refuge's tidal salt marsh. That's because, in Delaware, Bombay Hook and Prime Hook serve as home to thousands of native plants and animals. Twice a year, millions of migrating birds take a pit stop on the Delaware coast – much like many of us as we migrate up and down I-95 throughout the year – to rest on their thousand mile journey for warmer climates.
But more than just a home for birds, our wildlife refuges provide recreational spaces for hunters, fishermen and wildlife observers and photographers. They also serve an important environmental and ecological role by protecting against flooding and erosion and purifying our air and water. Just as important, they provide our children and grandchildren a place to connect with nature, to learn first hand about our planet and how they can preserve it for generations to come.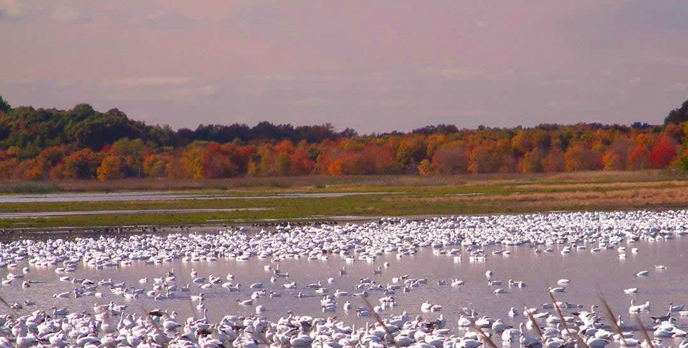 The National Refuge system is dedicated to conserving, managing and, where needed, restoring wild lands and wildlife. Bombay Hook and Prime Hook are shining examples of that mission. But we still have more work to do to preserve and protect our shared home. We only get one planet, so in everything we do, we must use common sense to protect it and all its inhabitants.
Have you visited either of Delaware's wildlife refuges? Tell me about it on Twitter, @SenatorCarper, or Facebook, www.facebook.com/tomcarper, with the hashtag #MyWildlifeRefuge.