Facts are stubborn things
Yesterday, President Trump visited the U.S. Southern border with Mexico for a photo-op where, as expected, he did not tell the full story about our southern border or what it really takes to secure it. Let's be clear: every member of Congress, regardless of party affiliation, wants to make sure that our borders are secure. But it's crucial that, as we discuss border security measures, we are grounded in reality.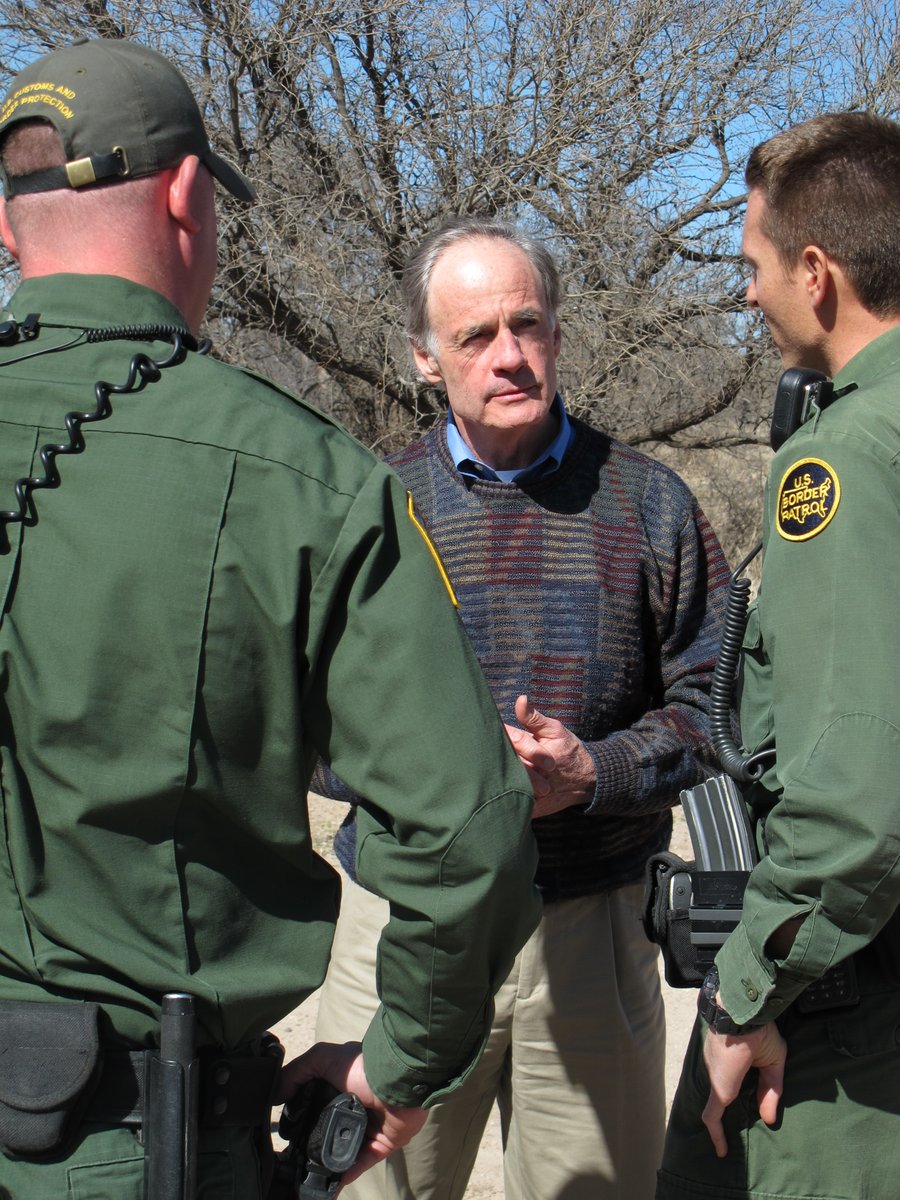 As former Chairman of the Senate Homeland Security and Governmental Affairs Committee, I have had the privilege to visit our southern border many times. I have traveled there with military leaders, policy experts and cabinet secretaries. It is important that we have the facts about border security, so here they are:
FACT #1: Border patrol officers have made clear time and time again that technology – not a wall – is the key to securing our border. In fact, David Aguilar, former deputy commissioner of U.S. Customs and Border Protection, told senators "Technology is going to be the highest need the border patrol has."  Technologies like radar, drones, underground sensors and fixed-wing aircraft are smart investments that help agents perform their mission and get better results along our borders. They also cost a lot less than building a wall , and, unlike President Trump's steel barrier, they have proven to be effective.
FACT #2: Despite President Trump's claim that we have a new crisis at our border, the investments that Democrats and Republicans have made to secure our border over the years have paid off. Apprehensions at the southern border are down 82% since 2000. And as Mexico's economy improves and opportunities grow, more Mexicans are actually leaving the United States rather than arriving.
FACT #3: Our country's independent watchdog could not determine a wall's real security benefit. And the Government Accountability Office (GAO) made clear that migrants have cut through fencing, burrowed under fencing, used a ramp to drive over the fencing, and simply jumped over fencing. According to GAO's report, between fiscal years 2010 and 2015, U.S. Customs and Border Patrol recorded a total of 9,287 breaches in pedestrian fencing. It is clear that a wall is not a silver bullet for securing our border.
FACT #4: President Trump also keeps repeating a misleading claim that drugs are pouring into our country through the southern border. My bipartisan report with Republican Senator Rob Portman reveals the deadliest drug in America is mostly moving into our country through the U.S. Postal Service. According to the President's own Drug Enforcement Administration (DEA), most illegal drugs come into our country through legal ports of entry. A border wall will not keep deadly drugs like heroin out of our communities.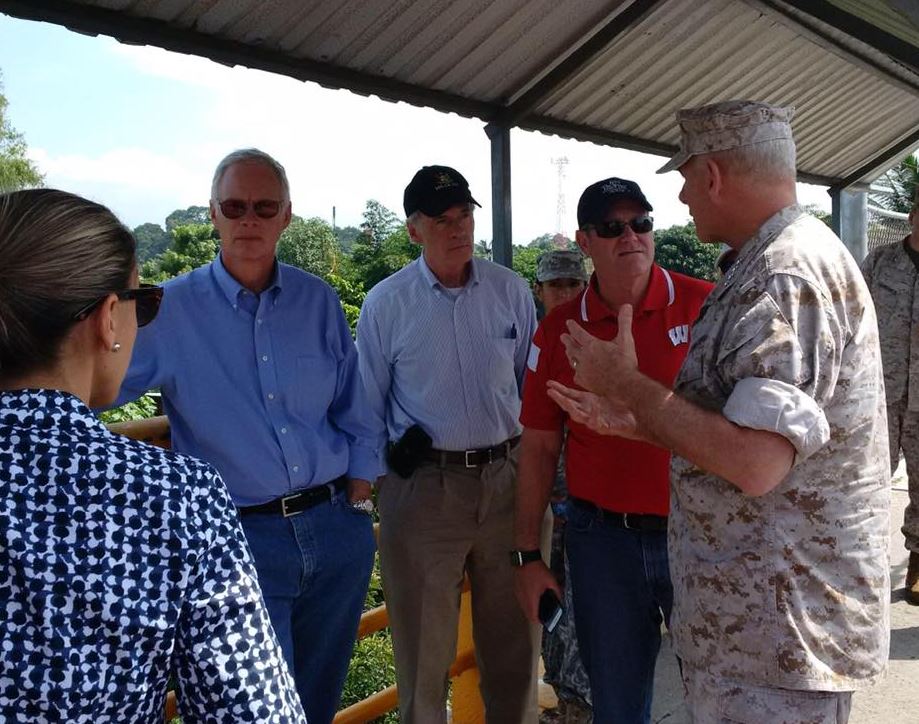 FACT #5: The President is demanding $5.7 billion for a wall right now, but that will merely be a down payment. His own Department of Homeland Security (DHS) has estimated that the wall could cost more than $21 billion to complete – not including maintenance, operations or the cost of acquiring the land. And despite repeated promises that Mexico would pay for it, the cost of his ineffective, 2,000-mile border wall will ultimately fall to American taxpayers.
FACT #6: Despite what this Administration wants you to believe, Democrats and Republicans have provided the Trump Administration with border security funding. Over the last 2 years, Congress has appropriated $1.7 billion for smart border security. In December, the Senate voted 100-0 to provide an additional $1.6 billion for border security. Unfortunately, President Trump refused to take yes for an answer and chose, instead, to reject the same funding levels he agreed to last year and needlessly shut down our government.
FACT #7: Congress has already funded 650 miles of fencing along our southern border in places where it actually makes sense. President Trump should listen to experts and those on the frontlines who acknowledge that there are many places along our border where a wall simply will not work.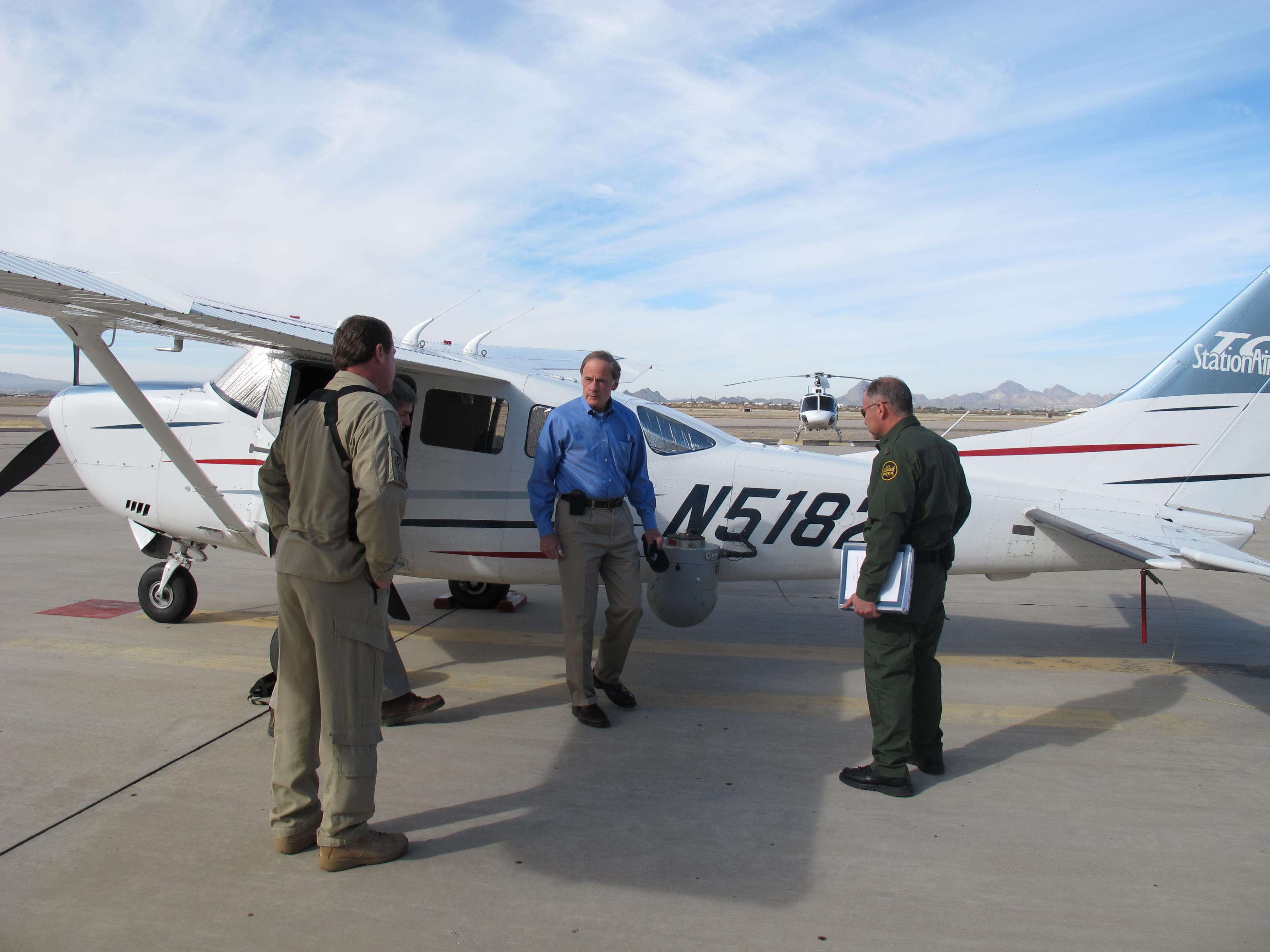 FACT #8: By shutting down our government and forcing the men and women in the Coast Guard and TSA to work not knowing if or when they'll get paid, President Trump is actually putting our security at risk. The Coast Guard provides helicopters, fixed-wing aircraft, and fast boats for our southern border that are vital to interdicting drugs headed for our communities. And TSA deploys teams of agents to patrol our airports and mass transit hubs for suspicious activity, looking to prevent attacks. They are crucial to our security.
FACT #9: The notion that a 2,000-mile wall is an unwise investment is not just a position held by Democrats and those who work along our border every single day. Republicans think so, too. As my friend House Democrat Leader Steny Hoyer rightly pointed out, Republicans who are knowledgeable about border security have repeatedly acknowledged that a physical barrier is not an effective or cost-efficient solution.
FACT #10: Perhaps most importantly, the overwhelming majority of migrants arriving at our southern border are not criminals trying to evade border patrol officers. They are families fleeing unspeakable violence in Central America who are surrendering and asking for help. The Northern Triangle countries of Guatemala, El Salvador and Honduras are some of the most dangerous in the world. I've seen firsthand the conditions that force so many to flee for their lives. Instead of a photo-op, the president should be going to Central America. Shamefully, we've focused more on ways to keep migrants out of our country rather than helping them address the misery in their homelands – misery we've helped create and are complicit in due to our appetite for illegal drugs. If President Trump is interested in a solution, he can fund the Alliance for Prosperity which helps to create economic growth and opportunities in Central America so that families don't have to flee their homeland in search of safety.
President Trump has created his own narrative to suit his political purposes. For the rest of us, facts still matter. And we cannot discuss his trip to the border without highlighting the truth about border security.
I will keep speaking truth to power and working end this harmful shutdown so that we can get Americans back to work and focus our attention on solving the big challenges facing our country.
Tom Carper