Honoring Our Fallen Heroes
Dear Friends,
For many Delawareans, Memorial Day kicks off the start of the summer season with sun-filled, fun festivities. Whether you're enjoying the First State's pristine beaches or celebrating with a barbeque in the backyard, I want to wish you and your family a safe and special Memorial Day. However, I also want to share this message with you, in hopes that you take a moment or two to remember the true meaning of this day.
Every year, Memorial Day is an important opportunity for Americans to reflect and show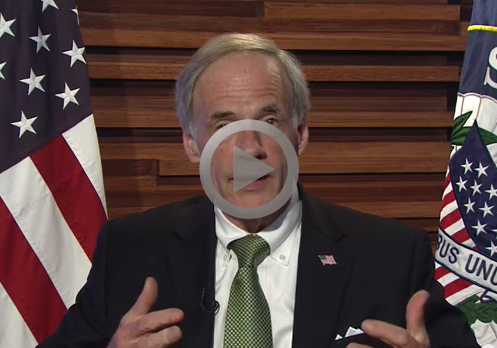 our deepest appreciation for the men and women who made the ultimate sacrifice in defense of our nation. On this day – and every day – we should think of them. We should also continue to honor the veterans who served and continue to serve today. Our brave veterans are living testaments to the sacrifices our servicemen and women have made for generations and continue to make for us each and every day.
This Memorial Day, please join me in saying "Thank you" to both our fallen warriors and to our veterans still with us today.
Have a great Memorial Day,