Having served 23 years in the U.S. Navy and Naval Reserves, I understand the sacrifices that the brave men and women of our military have made to defend our country's freedoms. We owe it to our veterans and their families to ensure they have access to high-quality health care, a place to call home, the opportunity to obtain an education and the skills they need to lead a successful life as a civilian.
Today, The News Journal featured a piece I wrote on our obligations to our veterans who have sacrificed so much in service to our country. I hope you'll take a moment to read my Veterans Day message, and join me in honoring our fallen soldiers and saying "Thank You" to all of our veterans in Delaware and around our great country.
"Let's make good on our promises to veterans"
On Veterans Day, we honor all of America's veterans who have served, or are currently serving, our country with courage and commitment. Those who have served in times of peace and in times of war. Those who have protected and made real the principles enshrined in our Constitution.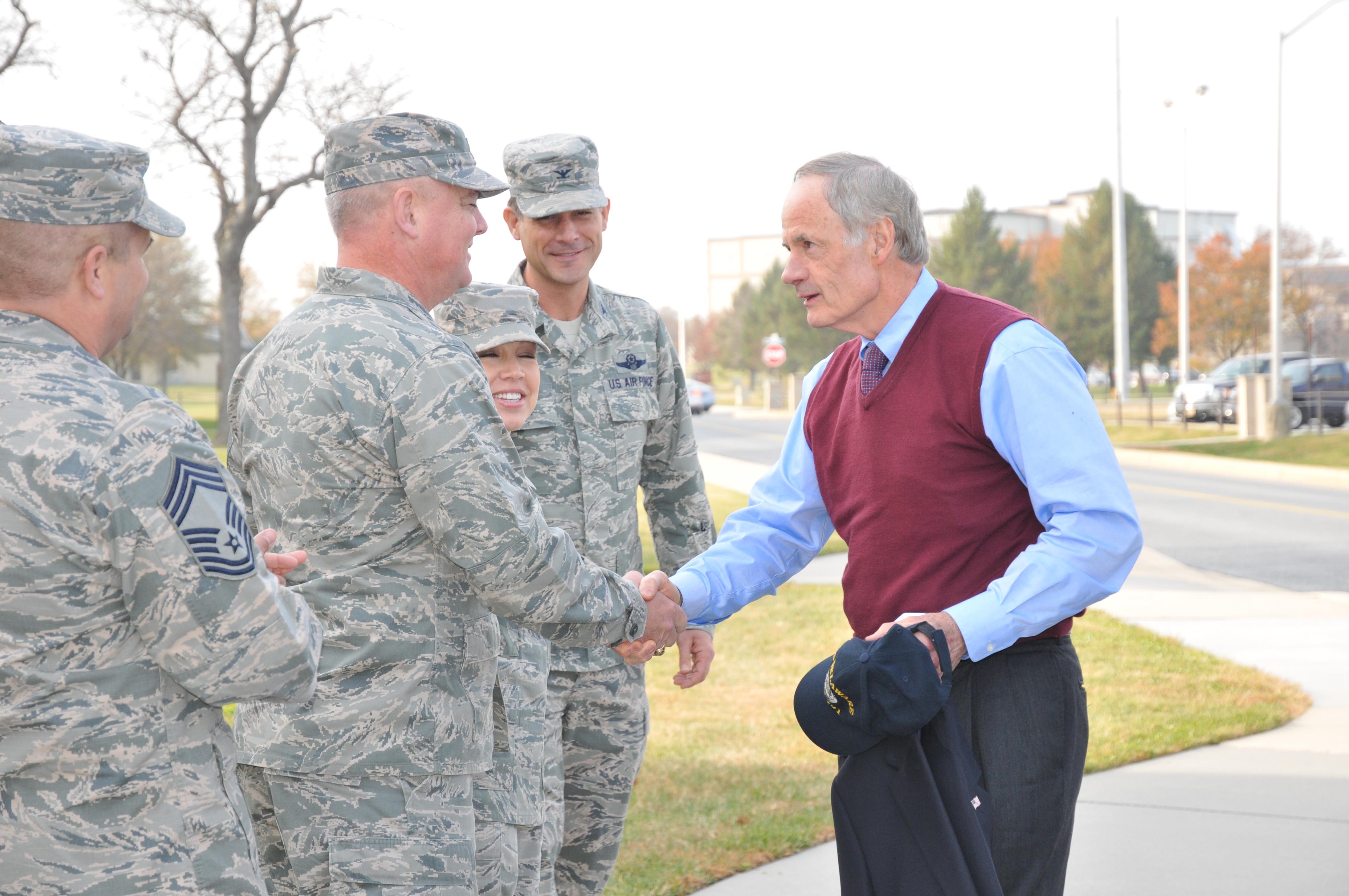 We didn't always have a day dedicated to our men and women in uniform. While World War I officially ended in June 1919 with the signing of the Treaty of Versailles, fighting had ceased months earlier when an armistice went into effect on the eleventh hour of the eleventh day of the eleventh month – November 11, 1918. One year later, on November 11, 1919, President Woodrow Wilson commemorated the very first Armistice Day.
In 1954, Congress replaced "Armistice" with "Veterans" to better ensure that all future generations of veterans would feel the gratitude of their country and its citizens.
My first Veterans Day in Delaware was November 11, 1973, shortly after I had completed nearly five years of active duty as the Vietnam War was beginning to wind down. That fall, with the help of the GI Bill, I enrolled in the University of Delaware's MBA program.
Along with other Vietnam veterans who were furthering their education, I received a $250 monthly benefit along with some dental benefits at the state's only VA medical facility in Elsmere.
That medical facility was a World War II relic of a hospital then with 16-bed wards, almost no care for female veterans, poor morale and an equally poor reputation for providing health care. Veterans in Kent and Sussex counties had to find a way to get Elsmere to receive care from the VA and often had to travel all the way to Philadelphia to find it.
Additionally, there were no VA Community Based Outpatient Clinics (CBOC's) in Delaware, no veterans cemeteries and no veterans home.
Just as the Constitution would, in the end, largely be words on a piece of paper without the generations of Americans who have risked, and in many cases given, their lives to protect our freedoms, so too would Veterans Day be an empty gesture if we are not making good on the promises made to our veterans.
Thankfully, since 1973, we have continued to make significant improvements that help demonstrate our appreciation for Delaware veterans every day of the year.
Encouraged by our congressional delegation, the Department of Veterans Affairs (VA) opened two state-of-the-art CBOC's a decade ago, one in Georgetown and the second in Dover. The Georgetown CBOC doubled in size and staff last year. Planning for similarly expanding the CBOC in Dover has begun, and ground will be broken next year.
Halfway between Dover and Georgetown, in the town of Milford, is the Delaware Veterans Home, where 150 elderly and/or disabled veterans have resided since it opened a decade ago. Beginning this fall, dental care will become available there for the Veterans Home's residents and for non-residents alike.
Two magnificent veterans cemeteries opened in Delaware some time ago, one near Glasgow in 1989 and the other just outside of Georgetown in 1999, to provide a final resting place for thousands of our veterans and their eligible spouses.
And, under a law initially passed by Congress in 2014, and improved in 2018, health care is now more accessible for veterans outside of the VA system when the care that is needed is not available within that system in a timely way.
The GI Bill has also undergone a major transformation and expansion. Today, it looks little like the one awaiting those of us who served in the Vietnam or Persian Gulf Wars.
Today's GI Bill enables veterans to attend colleges like the University of Delaware, Delaware State University, Delaware Technical Community College and Wilmington University tuition-free, while also receiving a $2,000-a-month housing allowance for as long as 36 months. If eligible GI's don't use their benefit, their spouses or children may use it.
The Preamble of our Constitution, first ratified by Delaware in Dover 231 years ago, does not promise to form "a perfect Union." Rather, it pledges to form "a more perfect union." Our Founding Fathers wisely anticipated that future generations would improve on their work, and they were right.
As I reflect on more than four decades of Veterans Days in the First State, I'm reminded of the remarkable progress that can be made when we work together to care for those who have borne the battle. Our work is not yet finished, but we've come a long way.
This Veterans Day, we once again honor our nation's veterans and their families for their sacrifice. I am also renewing my commitment to continue improving the quality of services and benefits for Delaware veterans and their families so that when we say, "Happy Veterans Day" to a veteran, he or she will know we really mean it.
Happy Veterans Day to all!