Welcoming the USS Delaware to our proud military family
Dear Friends,
Earlier this month, I joined Second Lady Dr. Jill Biden at the keel laying ceremony for the new USS Delaware, a Virginia-class nuclear-powered fast attack submarine now under construction. Last week, I wrote an op-ed on Medium welcoming the USS Delaware to our proud military family. Please take a moment to read that op-ed here and below:
Even before Delaware ratified the Constitution to become the First State on December 7, 1787, Delaware played an important part in fighting for our young Republic's liberty and independence.
The Continental Congress ordered that construction begin on the first USS Delaware in 1775 in the Philadelphia shipyard. When she was completed in July 1776, the USS Delaware sailed the Delaware River, helping to protect Philadelphia from the advancing British fleet.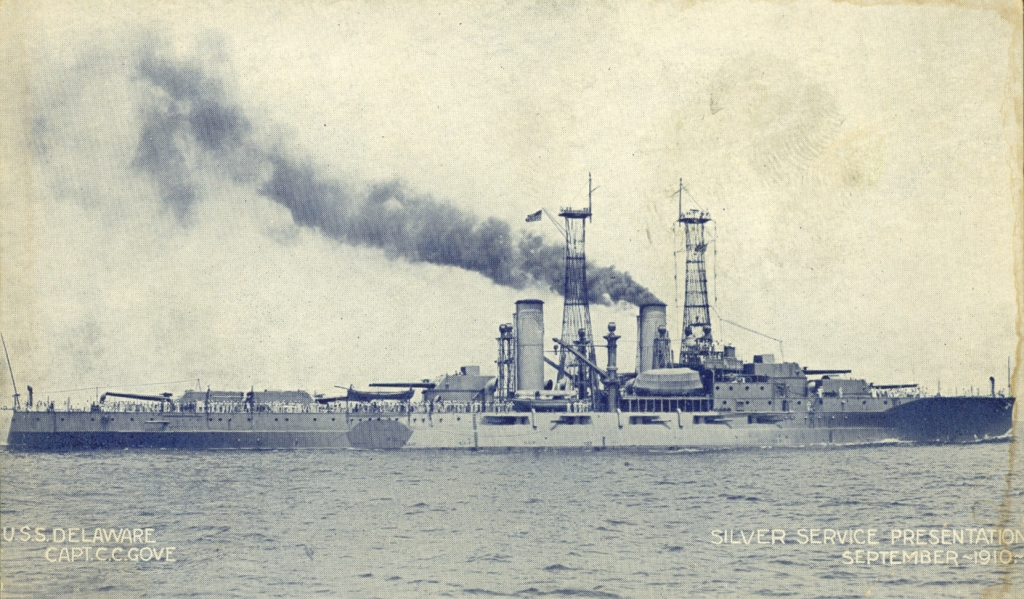 On September 26, 1777, the British fleet arrived in Philadelphia. Under the command of Commodore John Barry – whose namesake bridge connects Delaware and New Jersey today – the Delaware fought throughout the night against overwhelming odds, surrendering only after running aground and being surrounded by British vessels.
Since the completion of the first USS Delaware in July 1776, six U.S. Navy ships have borne the Delaware name while countless Delawareans have served to protect American interests at home and around the world. In the War of 1812, ships stationed in Lewes protected critically important powder works on the Brandywine River just outside of Wilmington. One such ship, the USS Wasp – Commanded by Delaware born Commodore Jacob Jones – survived an ambush by the British Ship HMS Frolic and went on to defeat and capture the Frolic in the ensuing battle.
In World War 2, Delaware answered the call to mobilize and 10,000 Delawareans went to work building hundreds of ships along the banks of the Christina River to support our war efforts. And, during the Cold War that followed, Cape Henlopen played host to highly-classified technology known as the U.S. Navy Sound Surveillance System Station, used to monitor naval threats up and down the east coast and track Soviet nuclear submarines as they moved through the Atlantic Ocean.
This past weekend, I was honored to join our Second Lady, Dr. Jill Biden, to continue that proud tradition at the keel-laying ceremony for SSN-791, a Virginia-class nuclear-powered fast attack submarine that will be the seventh Navy vessel to bear the Delaware name.
I served as a naval flight officer for five years during a hot war in Southeast Asia and for another 18 years until the end of the Cold War as a Navy P-3 aircraft mission commander. In addition to flying thousands of surveillance missions in the Vietnam War, P-3 aircrews flew at least as many missions tracking hundreds of Soviet submarines throughout the Cold War, sometimes in concert with U.S. fast attack nuclear submarines. Aided by the listening station near Lewes, we studied the tactics of the Soviets, their capabilities and their operating procedures so that we would be prepared to destroy them if the Cold War ever turned into a hot one. For training, we would occasionally track – or at least attempt to track – U.S. Navy fast attack nuclear submarines, just like the USS Delaware being built today.
Having spent nearly a quarter century studying these submarines and their operations, I know what a great honor it is to have one of these incredible vessels named after Delaware. Four years ago, Delawarean Steven Llanso brought this idea to the forefront when he wrote a letter to the editor of The News Journal, urging the paper to push for one of five newly announced submarines to be named after Delaware. Steven wrote in 2012:
"The Navy announced on Monday that each of five new submarines (which currently are named for states) would be named after a state that hasn't been represented in the Navy in more than 60 years.
"They missed an obvious candidate and should rectify that oversight by naming the SSN 791 after Delaware. The last USS Delaware (a battleship) had her name stricken in 1923, so the First State certainly qualifies…"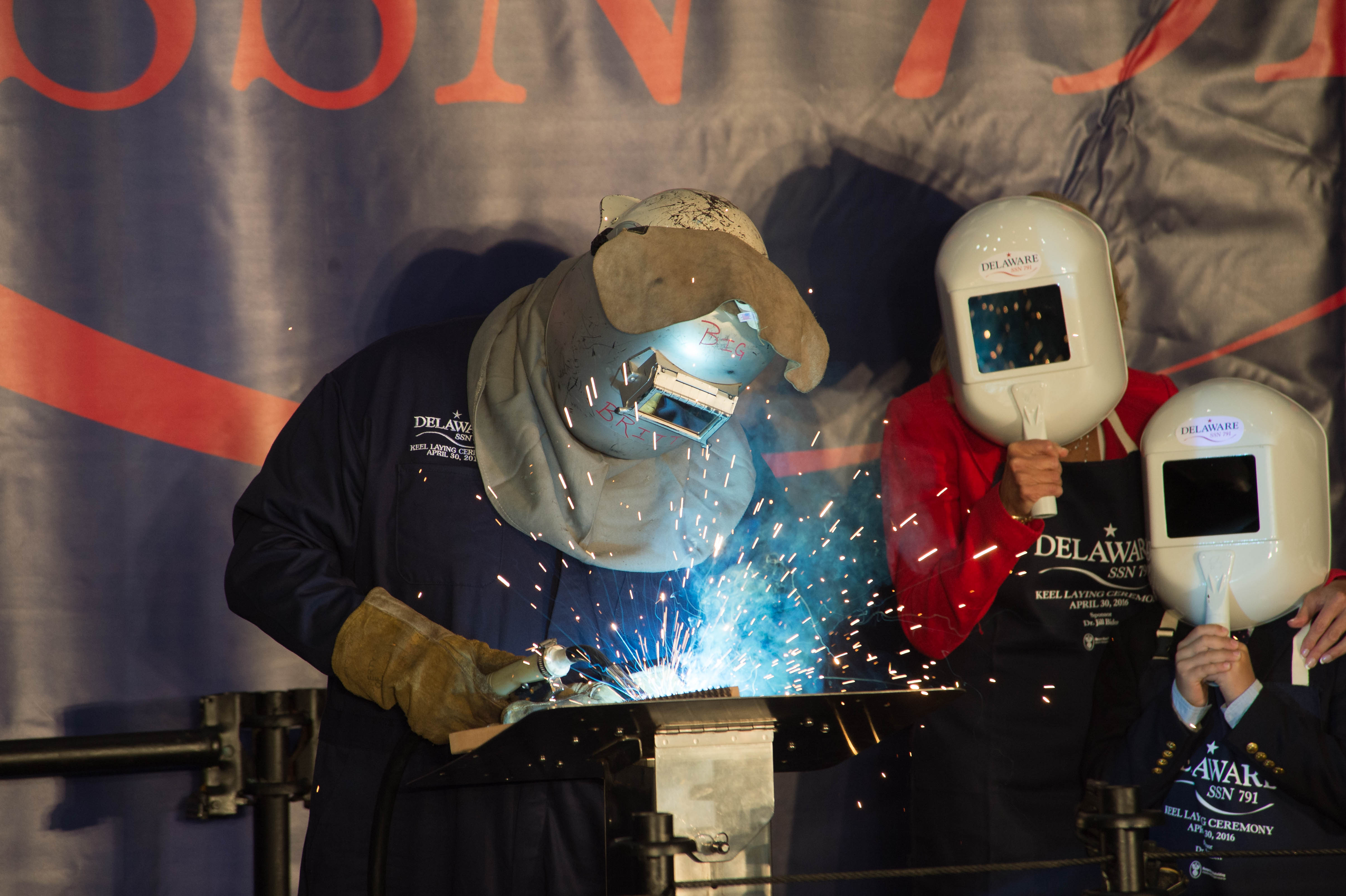 I knew this was a worthy cause, and one that I, too, felt passionately about. Just one month later, our Congressional Delegation – Senator Chris Coons, Congressman John Carney and I – joined together to send a letter to Secretary of the Navy Ray Mabus that called on the Navy to name a submarine after the First State and followed that up with phone calls to Secretary Mabus further encouraging him to keep the First State in mind.
Just six months later, we had our answer: a state-of-the-art submarine – one of the most modern and technologically advanced in the world – would be named the USS Delaware, and a ship bearing our great state's name would, once again, set sail to serve and protect U.S. interests at home and around the globe.
Delaware's role in the U.S. Navy has come full circle—from a 24-gun sailing ship protecting Philadelphia from the British on the eve of our Independence, to one of the world's most impressive vessels that can operate around the globe. It is a great source of pride and joy for me that we welcome the USS Delaware to our proud family.
Ours is a military family that already features a world-class airlift facility with world-class airmen at Dover Air Force Base; outstanding citizen-soldiers and airmen in the Delaware Army and Air National Guard; an important Coast Guard contingent at Indian River Inlet; and, of course, the more than 73,000 veterans who currently live in Delaware.
The USS Delaware is a testament to the duty, dedication and sacrifices of these brave men and women, and all those who — for more than 200 years — have served their country in Delaware or in defense of the people of Delaware. I cannot wait until the capstone of this legacy is cemented in 2018, when Dr. Biden christens this ship, and the USS Delaware – after a nearly 100 year hiatus – patrols the seas once again.