Welcoming US Agriculture Secretary Perdue to the Delaware State Fair
Yesterday, I joined Senator Coons and Congresswoman Blunt Rochester in hosting U.S. Secretary of Agriculture, and former governor of Georgia, Sonny Perdue at the Delaware State Fair in Harrington for a roundtable discussion with Delaware's agricultural community. Along with Delaware Agriculture Secretary Michael Scuse, we gathered close to 30 growers, producers and stakeholders in the industry together so Secretary Perdue could hear – first hand – about the gains we're making in Delaware and the specific concerns of our farmers.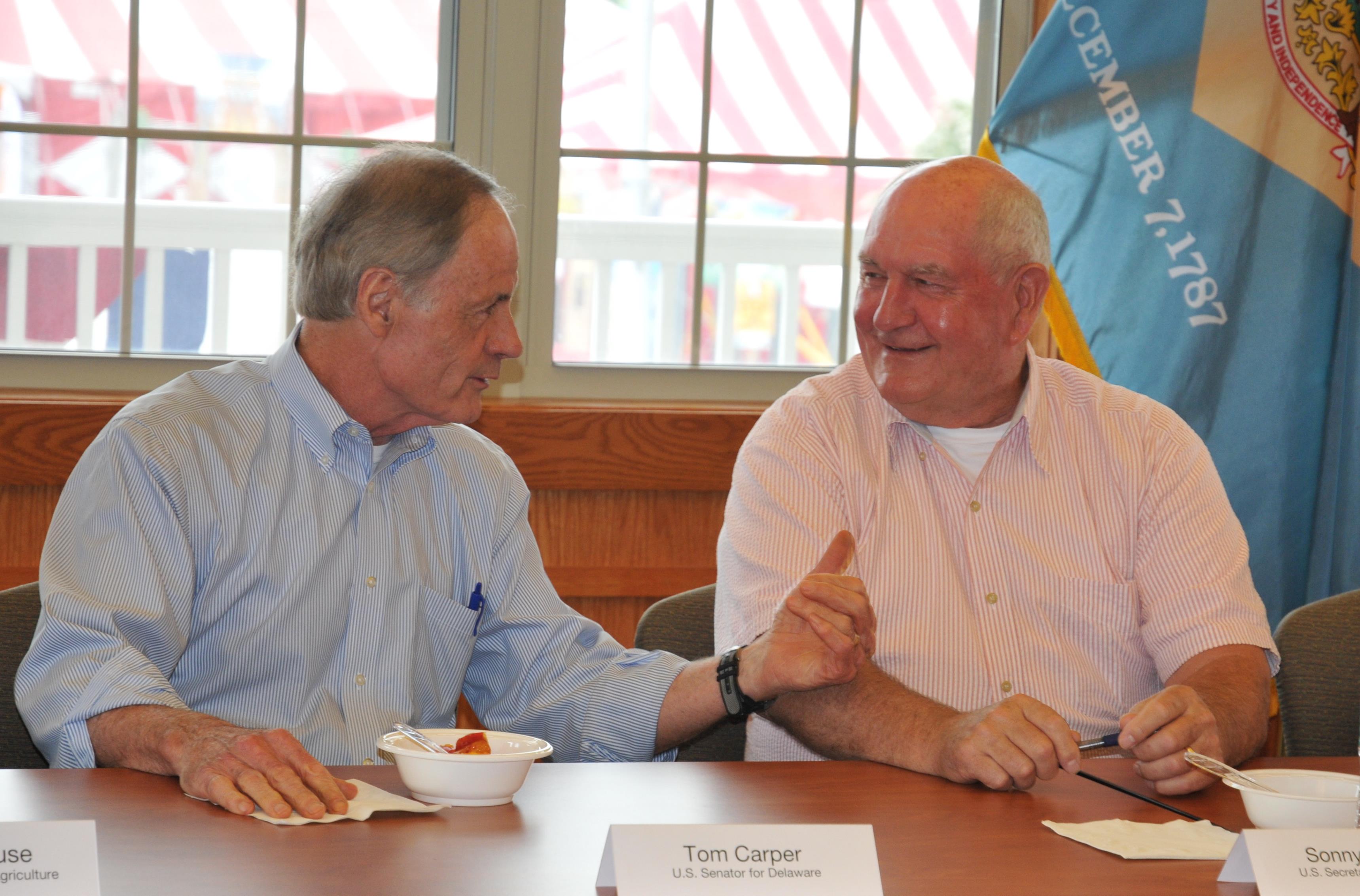 When it comes to agriculture, Delaware continues to punch well above its weight. The annual value of agricultural production in Delaware is around $1.3 billion. Delaware farmers are first in the nation in the value of products produced per acre, first in number of lima bean acres harvested, and Sussex is the top broiler-producing county in the nation.
My focus in our discussions with Secretary Perdue, and each day in my work representing Delaware in Washington, was ensuring that our farmers receive adequate support from the federal government so they can thrive and grow. This includes preserving the incredible gains we've made in exporting our poultry, corn, soybeans and other commodities to Mexico, while also working to open up Canada's markets to Delaware poultry, dairy and egg producers. Exports are a growing sector of Delaware agriculture and Delaware's economy, but there's more work to be done to get Delaware's good shipped around the world. I was pleased to hear Secretary Perdue commit to expanding Delaware's agricultural goods to new markets, including the creation of an undersecretary for trade and foreign agricultural affairs at USDA.
I also stressed to the Secretary my support for continued funding for USDA Rural Development in the appropriations process, as well as critical Delaware priorities like conservation and food assistance programs in the upcoming Farm Bill. I'll continue to work with Senator Coons and Congresswoman Blunt Rochester to ensure our famers have the support they need to continue competing and thriving in the global economy.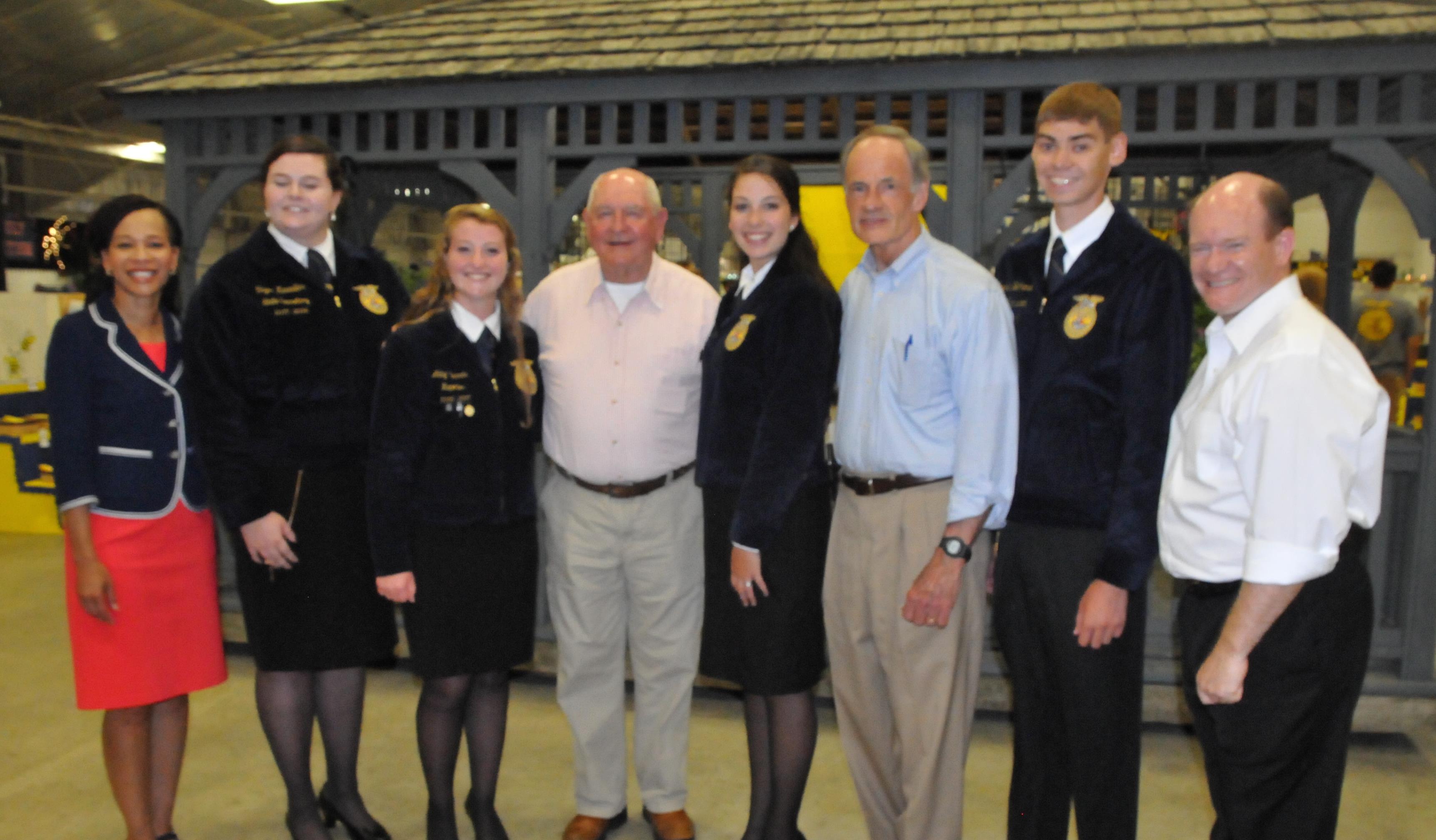 It was great to come together with growers, Delaware's Agriculture Secretary Michael Scuse, my partners in representing Delaware in Congress and Secretary Perdue to hear what we're doing well and where we have room for improvement in supporting our agriculture community. When it comes to ensuring that agriculture remains a thriving industry for generations of Delawareans to come, we're all in this together.