Another busy week in the First State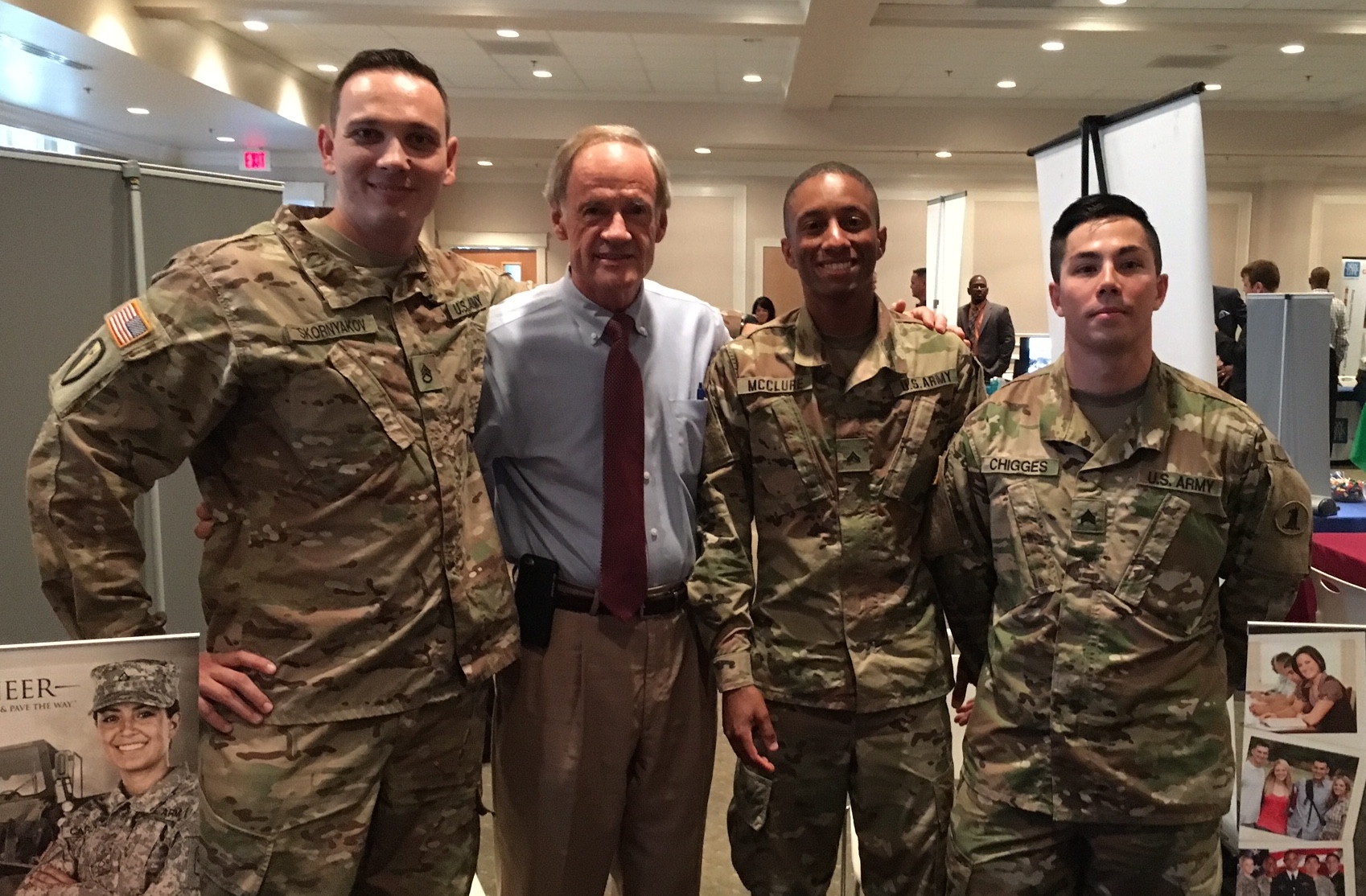 On Tuesday, I joined with Senator Coons and Congresswoman Blunt Rochester to host the first of two veterans job fairs this year. We had 40 employers come out to Wilmington University's Dover Campus looking to hire Delaware's veterans. Our obligation to our veterans is life-long and that's why our entire Congressional delegation is committed to our tradition of hosting job fairs specifically for our vets looking for career opportunities. Our second job fair for veterans will be on September 15 at the Middletown Fire Hall. Be sure to spread the word to family and friends.
On Thursday, I traveled to Bridgeville to announce federal funding for a new wastewater initiative that will help small, rural communities in Delaware. Without this funding, people in Bridgeville may not have access to central sewer services. Clean Water Solutions (CWS), Delaware's first non-profit wastewater utility, will have the ability to own, operate and maintain a rural community's wastewater system when necessary. I'm proud that Delaware is leading the way with this innovative solution that I think could serve as a model to solve similar problems in small, rural communities across the country.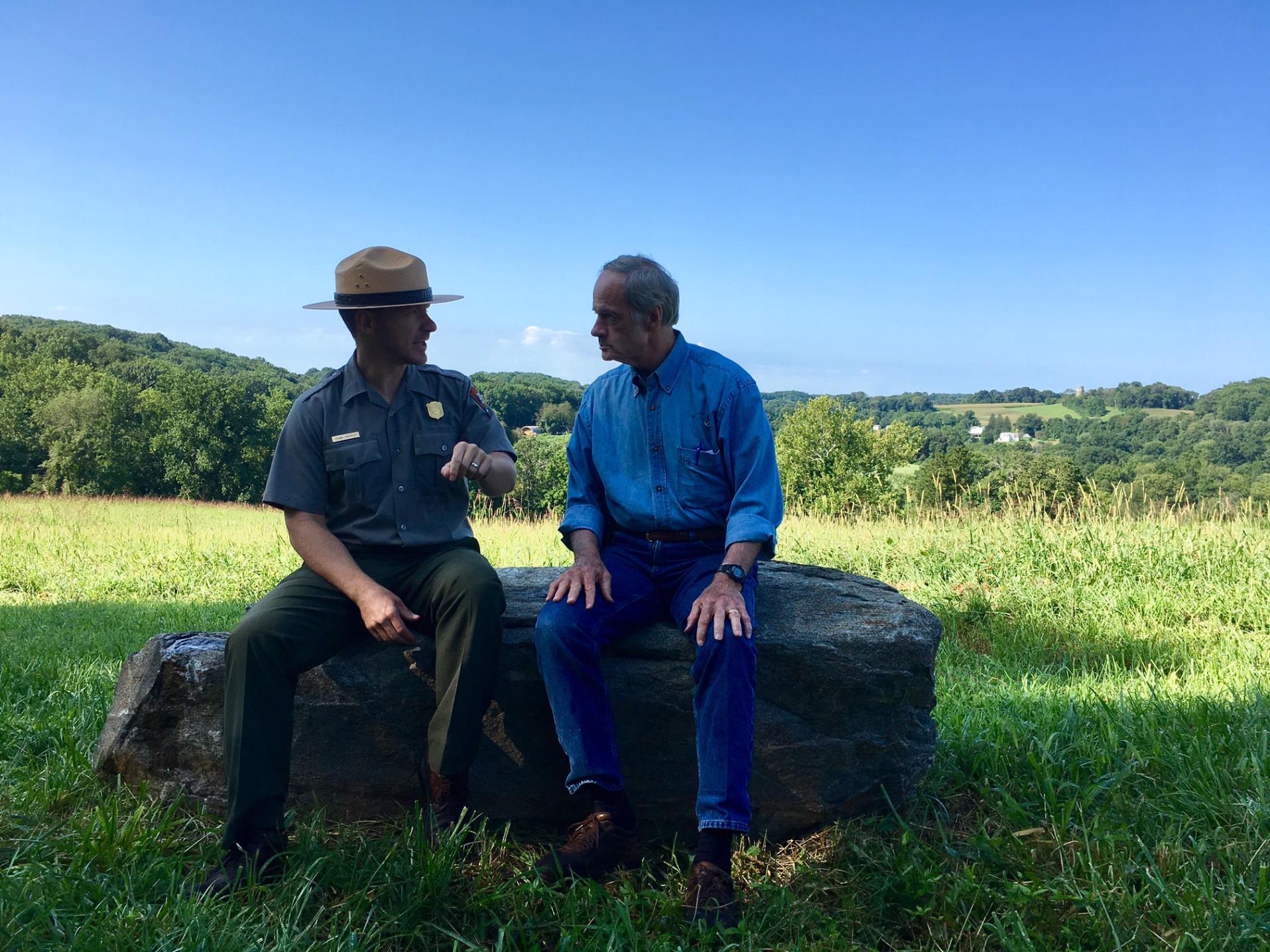 This morning, I was at Beaver Valley in our First State National Historical Park. Beaver Valley consists of 1,100 acres of rolling hills and wooded areas along the Brandywine River. This land was first deeded to William Penn and reflects early Quaker settlement patterns and Native American migration. Serving as a privately-owned park for the past 100 years, the property was donated to the National Park Service in 2013 so that future generations of Delawareans can visit and explore this beautiful piece of history.
And earlier this afternoon, I was in Smyrna at the homecoming ceremony for the 261st Theater Tactical Signal Brigade of the Delaware Army National Guard. The 261st Forward team is returning from Operation Inherent Resolve where they assisted in maintaining and defending the communications network within Central Command's Area of Responsibility. It's always a joy to see Delaware's Guardsmen return home safely, thank them for their service and see the incredible reunion with their families.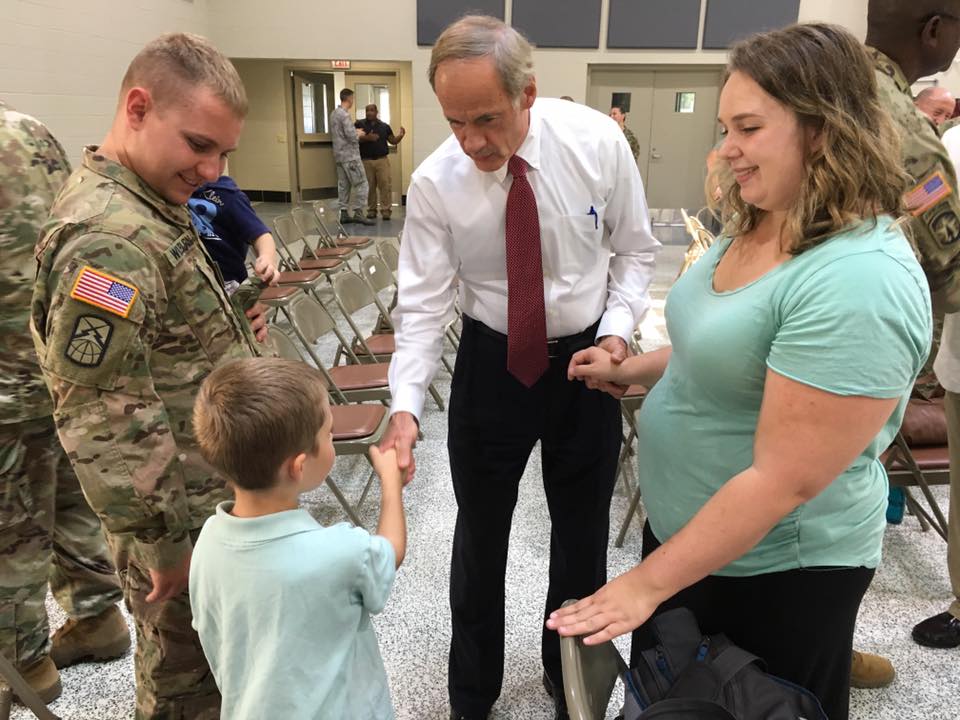 I'd love to hear from all of you about your travels around the First State this week and throughout the summer! Connect with me on Twitter @SenatorCarper and Facebook at facebook.com/tomcarper.