Another great Delaware State Fair!
Each year, Delaware comes together to celebrate its rich agricultural history and heritage over 10 days in July at the State Fair. People from all over Delaware and surrounding states come to Harrington to enjoy exhibits, learn about livestock and farming, listen to live music and enjoy delicious desserts and locally grown food.
Agriculture is a driving force behind Delaware's economy, with nearly 40 percent of land in the First State devoted to agricultural production. And most of those farms – roughly 90 percent – are family owned. You can learn more about Delaware's long agricultural history here.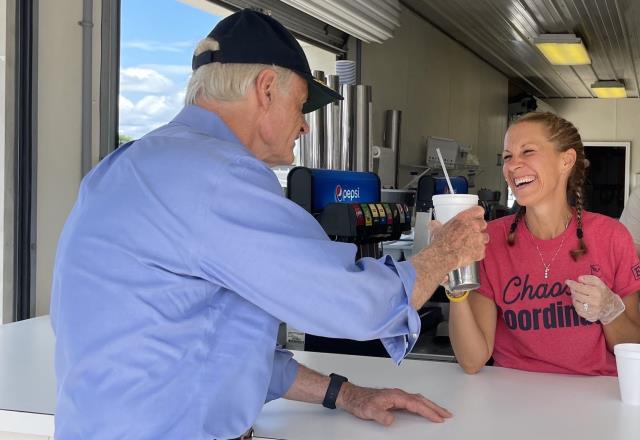 I love the fair, and each year I am lucky to be able to go and grab a milkshake from the Delaware Farm Bureau and talk with Delawareans to learn what's on their minds. Another one of my favorite fair traditions is the American flag raffle, where each night of the fair, I give away an American flag that has flown over the United States Capitol to one lucky winner that stopped by my fair booth. I'm proud to announce this year's winners:
Lauren Thompson, Hurlock, MD
Janice Tunell, Dagsboro, DE
Annie Roedershelmer, Newark, DE
Tyler Daisey, Seaford, DE
Lisa Cookson, Camden, DE
Joseph Wolfe, Felton, DE
John Moore, Wyoming, DE
Mary Lou Spies, Henderson, MD
Jennifer Jurczak, Dover, DE
Melanie Webb, New Castle, DE
Congratulations to all of our winners, and I look forward to doing it all over again – especially the delicious milkshakes – next year!

God Bless,
Tom Carper