Delawareans setting examples for America
Dear Friends,
Every year, as folks in Congress return to Washington, D.C. after a holiday at home, and gavel back into session to start a new year of legislating, the President delivers the State of the Union address.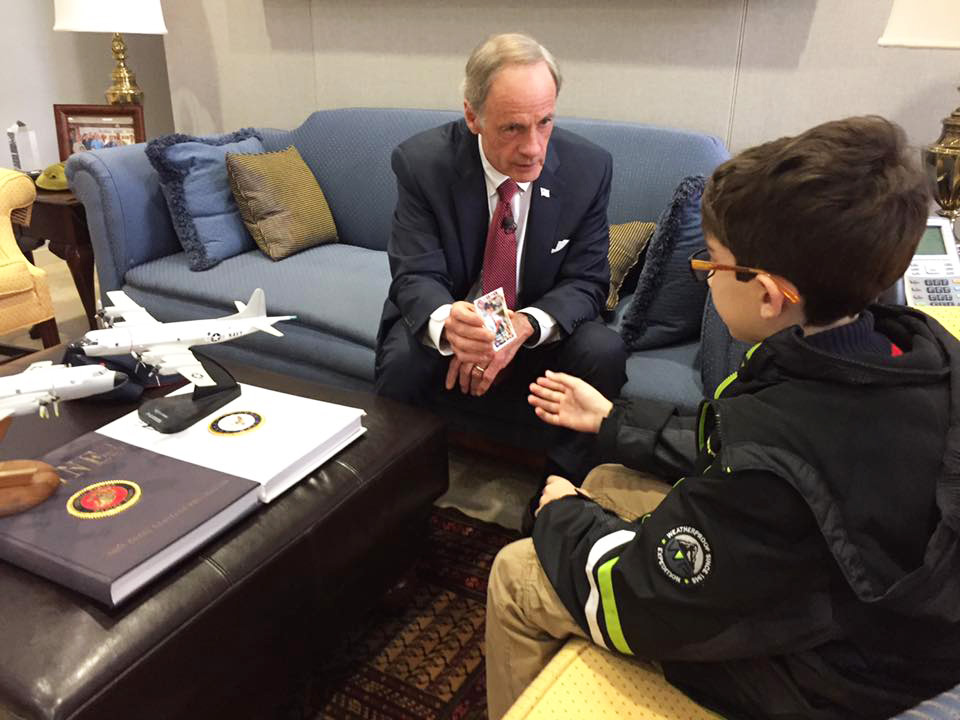 In the afternoon before the President's address, I had the opportunity to spend some quality time with 12-year-old Braeden Mannering of Bear, Delaware, and his mom, Christy. Braeden was invited by First Lady Michelle Obama to be one of her guests during the President's speech. That's because, at the ripe old age of 12, Braeden has made it his life's mission to help those in need. In 2013, he and his mom started 3B: Brae's Brown Bags, a charity that distributes brown bags filled with healthy snacks, a water bottle and a note from Braeden with information about local shelters and resources to homeless and low-income individuals in communities across Delaware. To this day, Brae's Brown Bags has activated more than 2,600 volunteers, provided more than 4,500 "brown bags" of healthy food and raised more than $52,000 for hunger relief.
Braeden's bright-eyed, big-hearted dedication to serving others is exactly what President Obama envisioned when he asked every American "to stand up for others, especially the weak, especially the vulnerable, knowing that each of us is only here because somebody, somewhere, stood up for us. To stay active in our public life so it reflects the goodness and decency and optimism that I see in the American people every single day."
During his final State of the Union address, President Obama also announced that Vice President Joe Biden will lead a national mission – our next moonshot – to cure cancer once and for all. I know that this mission is deeply personal for Joe, as it is for too many of our families and friends. Working together, we must seize this opportunity to launch an all-hands-on-deck effort across the federal government, the private sector, our country's impressive research institutions and philanthropic organizations to cure this deadly disease. I share the Vice President's unwavering commitment to end cancer, and I'm humbled by his determination to lead our nation and the world in this fight.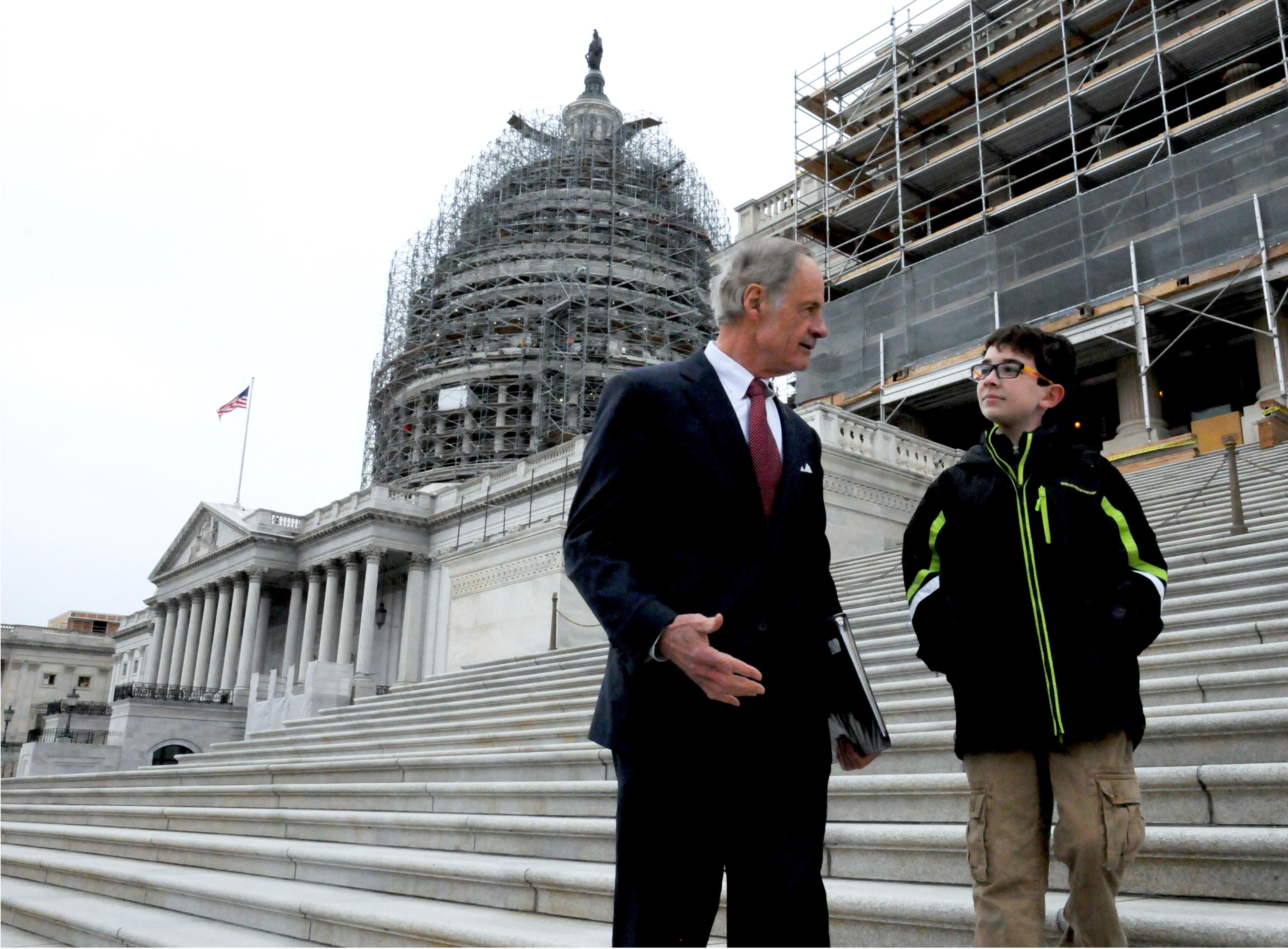 Together, Braeden Mannering and Joe Biden are showing the world that – young or old, whether you're a 6th grader or a Vice President – Delawareans are setting examples for the rest of America. Every day, Delawareans make me more and more proud to call the First State my home.
As we move forward together into 2016, I know that Congress must remain focused on the challenges that remain and those that lie ahead. As I get to work on my legislative priorities for 2016, I'll be thinking of you, and I'd like to hear what you think Congress should focus on this year. Please share your thoughts on my Facebook or Twitter page, and I'll select a few Delawareans to respond to in a video e-newsletter next week.