Mark Your Calendar for the Next Veterans Job Fair
Dear Friends,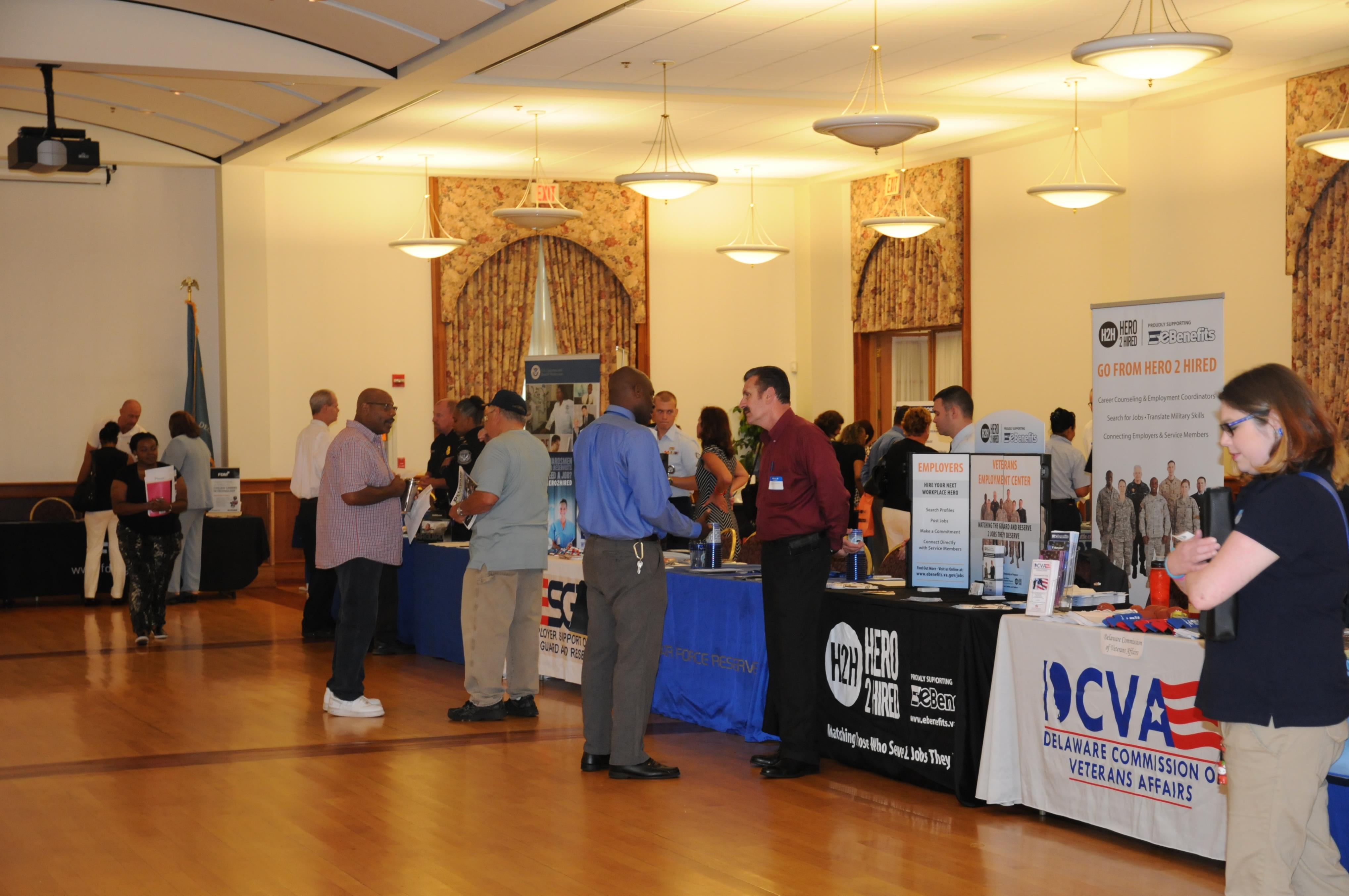 As a 23-year veteran of the Navy, I know the sacrifices members of our military make to defend our nation. We have a responsibility to ensure our veterans have the resources and opportunities to pursue a successful and rewarding future following their service to our country. After returning from active duty, I was able to attend the University of Delaware and earn my M.B.A using benefits afforded to me through the G.I. Bill. While the G.I. Bill can provide our veterans with the valuable opportunity to pursue higher education, today, many of our nation's veterans have returned home and remain without a job. Of the 21.2 million men and women veterans in our country, 5.3 percent are unemployed. This number has lowered recently, but remains far too high.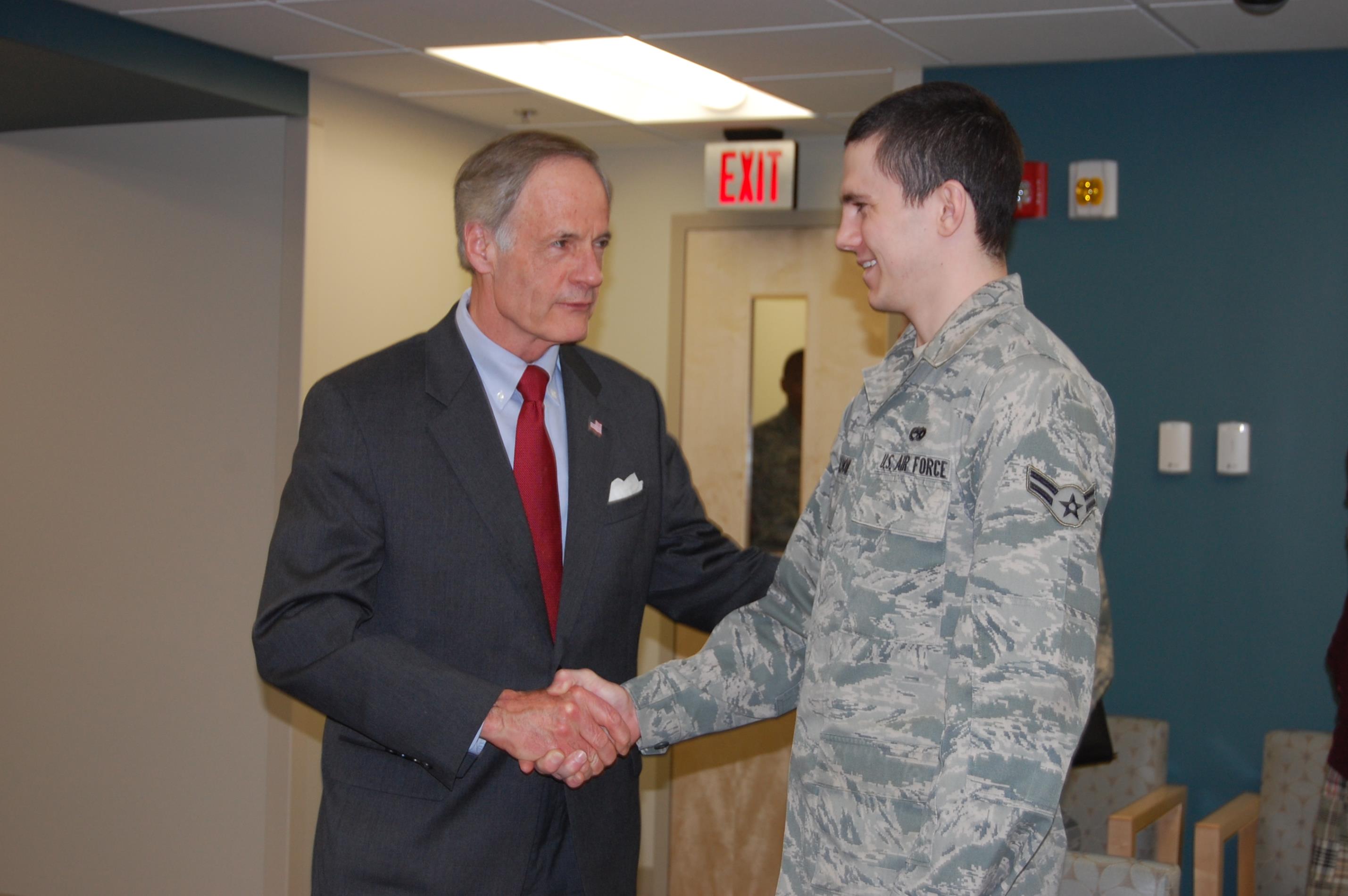 That's why I've partnered with Congressman John Carney, Senator Chris Coons and 40 employers from a wide variety of industries to provide information about job opportunities directly to Delaware's own veterans. We've teamed up to host another Veterans Job Fair on Thursday, September 3rd, our second this year, to giving our veterans a chance to meet and speak directly with employers who are looking to hire some of our nation's best and most qualified.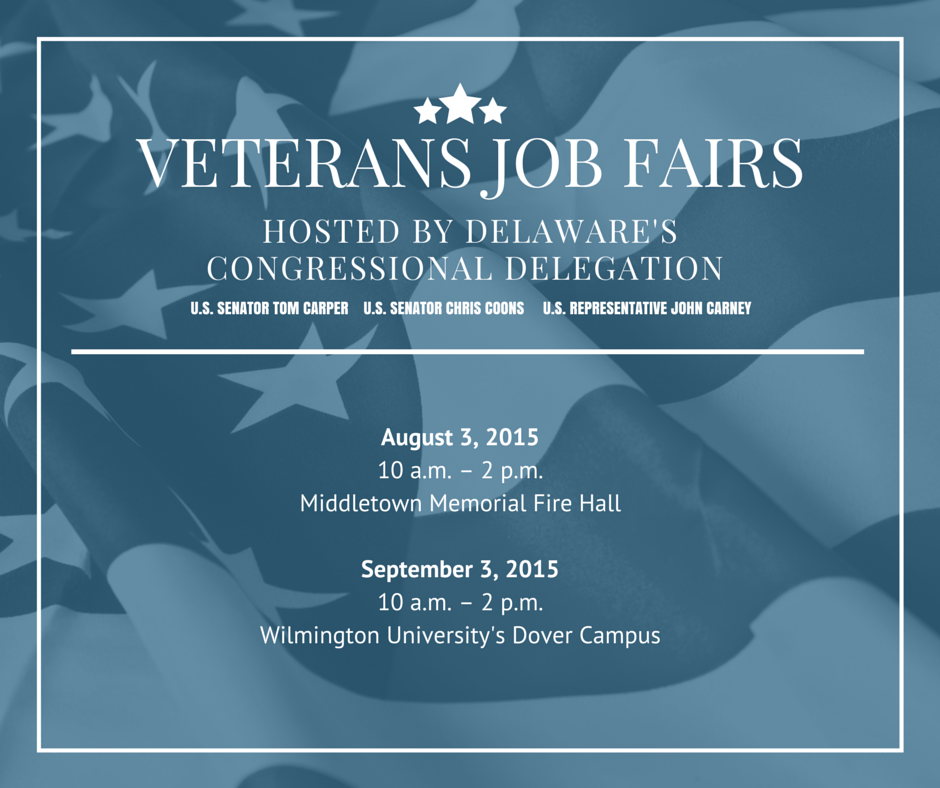 Veterans possess strong skill sets that employers seek when hiring. They're dedicated, they're hard-working and they're highly-motivated. These skills make them very strong candidates with much to offer. During our veterans job fairs, we connect companies seeking employees with these skills with veterans seeking high-quality employment. It's a truly rewarding chance to honor our veterans by providing them with the opportunities they deserve.
If you are a veteran or know one looking for a career opportunity, be sure to mark your calendar for Thursday, September 3rd and stop by our Veterans Job Fair at Wilmington University's Dover Campus. For a full list of attending employers, visit my website, and be sure to stay aware of any future events by following me on Twitter and Facebook.
See you there,