Need help finding the right heath care plan for your family?
Dear Friend,
Every family in the First State and across our country deserves access to high-quality and affordable health care. The Affordable Care Act has made that worthy vision a reality by creating state-based health insurance marketplaces. These large purchasing pools enable the people who participate in them to choose a health care plan that helps them get healthy and stay that way. For the parents who, for the first time, have the insurance they need to take their child to the doctor, the opportunity to afford reliable health care coverage is not only life changing, but it's also life saving.
Over the past few years, I've had the opportunity to talk with many of those Delawareans who have been able to find affordable health care—and peace of mind—by enrolling through our state's health insurance marketplace. In three years, more than 28,000 Delawareans have signed up for health care coverage through the Health Insurance Marketplace, and most have received financial assistance to help cover the cost of premiums. Tens of thousands more have joined Medicaid. As a result, the First State's number of uninsured population has dropped an estimated 35 percent.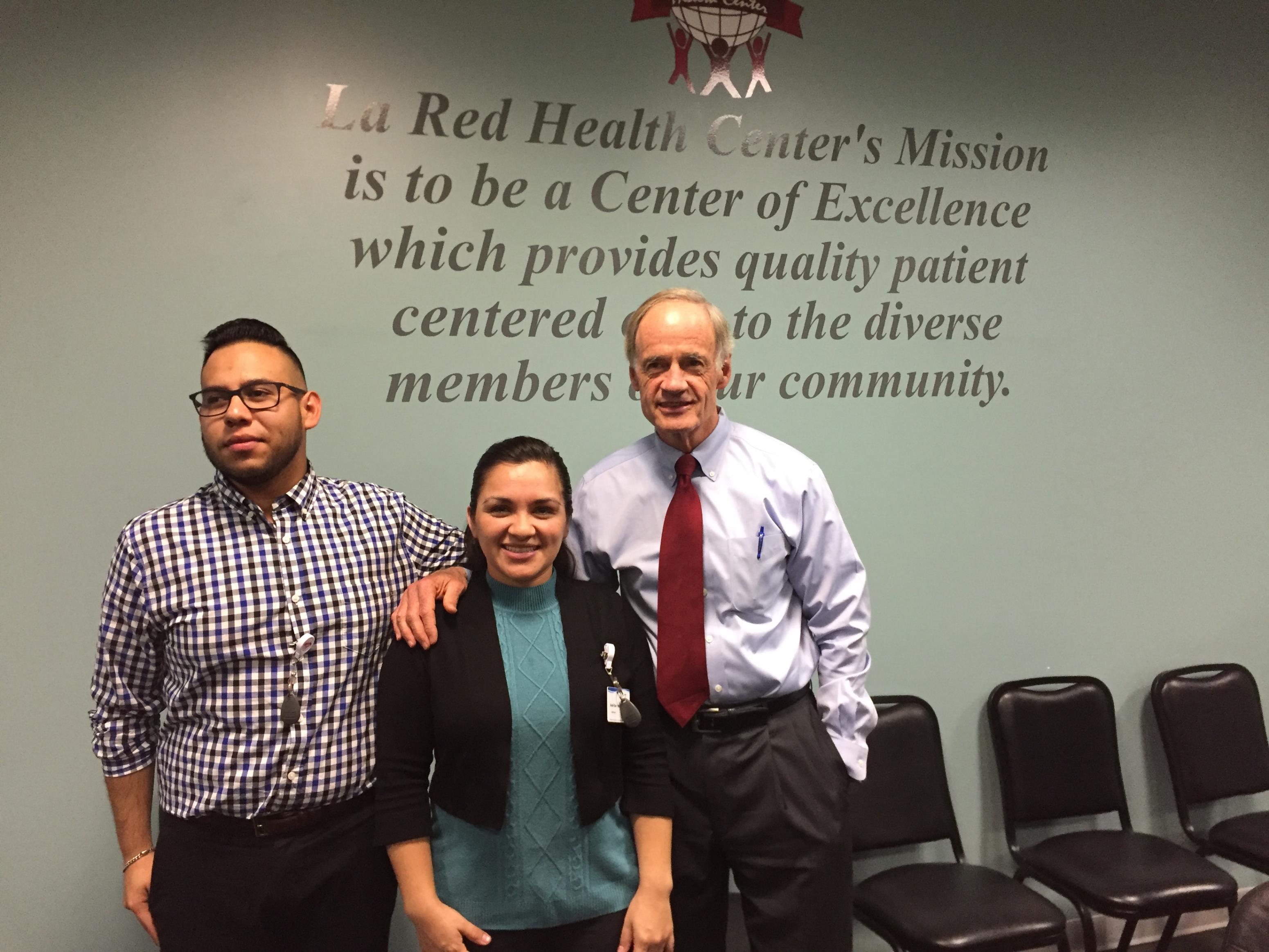 Today I visited La Red Health Center, where folks are offering free assistance to Delawareans who may want help to renew their health care coverage or enroll in a new health care plan through the marketplace for 2017. Like last year, most folks who sign up for insurance will receive financial help with their health care costs. This year's open enrollment period runs from Nov. 1 through Jan. 31, 2017, at www.Healthcare.gov. Individuals must sign up by Dec. 15 for their coverage to be effective on Jan. 1, 2017. If you don't have health insurance – through the marketplace, your job, Medicare, or any other qualifying source – you may have to pay a fee.
The health insurance marketplace, financial assistance, and expanded Medicaid program remain in place for 2017. Delawareans seeking health care coverage from the health insurance marketplace should go to ChooseHealthDE.com or Healthcare.gov to get more information about what health care plan might work best for them, and to check out if they qualify for a plan with lower monthly premiums or Medicaid.
Today, because of the Affordable Care Act, more than 20 million Americans have gained health insurance and now enjoy the benefits of access to free preventive services, like cancer screenings, contraception, help with tobacco cessation, and yearly checkups. It's my hope that more Delawareans and their families will get the health coverage they need to stay healthy and happy during this holiday season and into the future.